Lithium Battery Recycling Race Heating Up After Inflation Reduction Act Passes.
The Inflation Reduction Act is poisted to inject $369 billion on climate and energy programs, including tax credits for buying electric vehicles. Those credits require that are certain proportion of the vehicle input - including the lithium metals that go into the EV batteries - are sourced in the United States.
As as result, automotive companies are betting big that recycled material from old batteries will help supply the metal they need to build electric cars - including repurposing Damaged, Defective, Recalled batteries.
Jaguar Land Rover and South Korean battery congolmerate SK Group recently invested $300 billion in battery recylcing giant, Ascend Elements. "It has definitely changed the tone and tenor of the discussion we're having with customers," Ascend Chief Executive Mike O'Kronley said. "There's now an even larger urgency to source these crtical battery materials locally."
While funding flows to battery recylcing starts-up, many companies are looking to logistics and packaging suppliers to help them figure out how to ship recycled batteries, which are designed by the Department of Transportation as hazardous materials.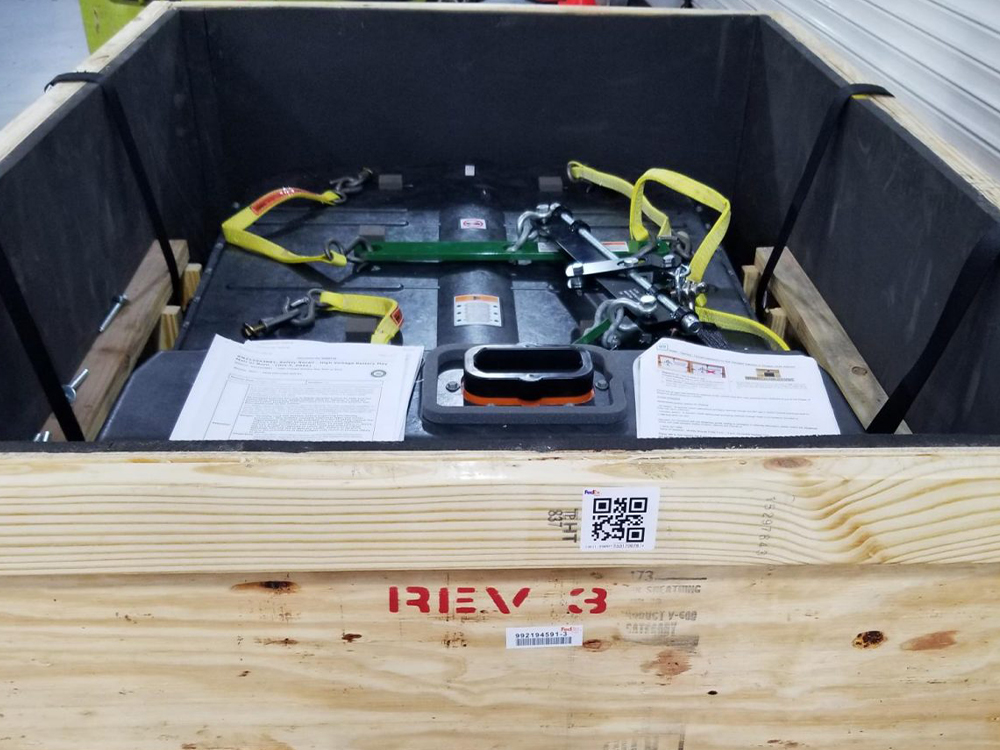 At Ameripak, we have 10+ years of expertise designing wood crates and corrugated boxes for batteries that need to be recycled. Check out our DDR packaging at: https://www.ameripakpackaging.com/lithium-ion-battery-recall